Sometimes when the going gets tough....The tough go on a freebie frenzy! Not that there is anything wrong with going out and spending money but if you want to save your extra change in the piggy bank there are always fun things to do in New York and Brooklyn that don't cost a dime. Some of the top 5 things to do in the area are:
1. Have a cook out at the Brooklyn Bridge
When the sun is shining who wants to sit indoors all day?! Take the fam or friends to the Brooklyn Bridge Park for a cook out and relax in the sunshine. The park is divided into sections so that you can enjoy each one leisurely. At Pier 5 there are picnic tables and grills available for those who want to grill and it costs nothing...The only thing you pay for is the food and beverages you bring. Near Pier 2 there is an area to do activities such as basketball, roller skating or run around. The park offers so many things to do at no cost with many different areas that have picnic tables so everyone has the best seat in the house to inhale the beautiful view of lower Manhattan and New York harbor.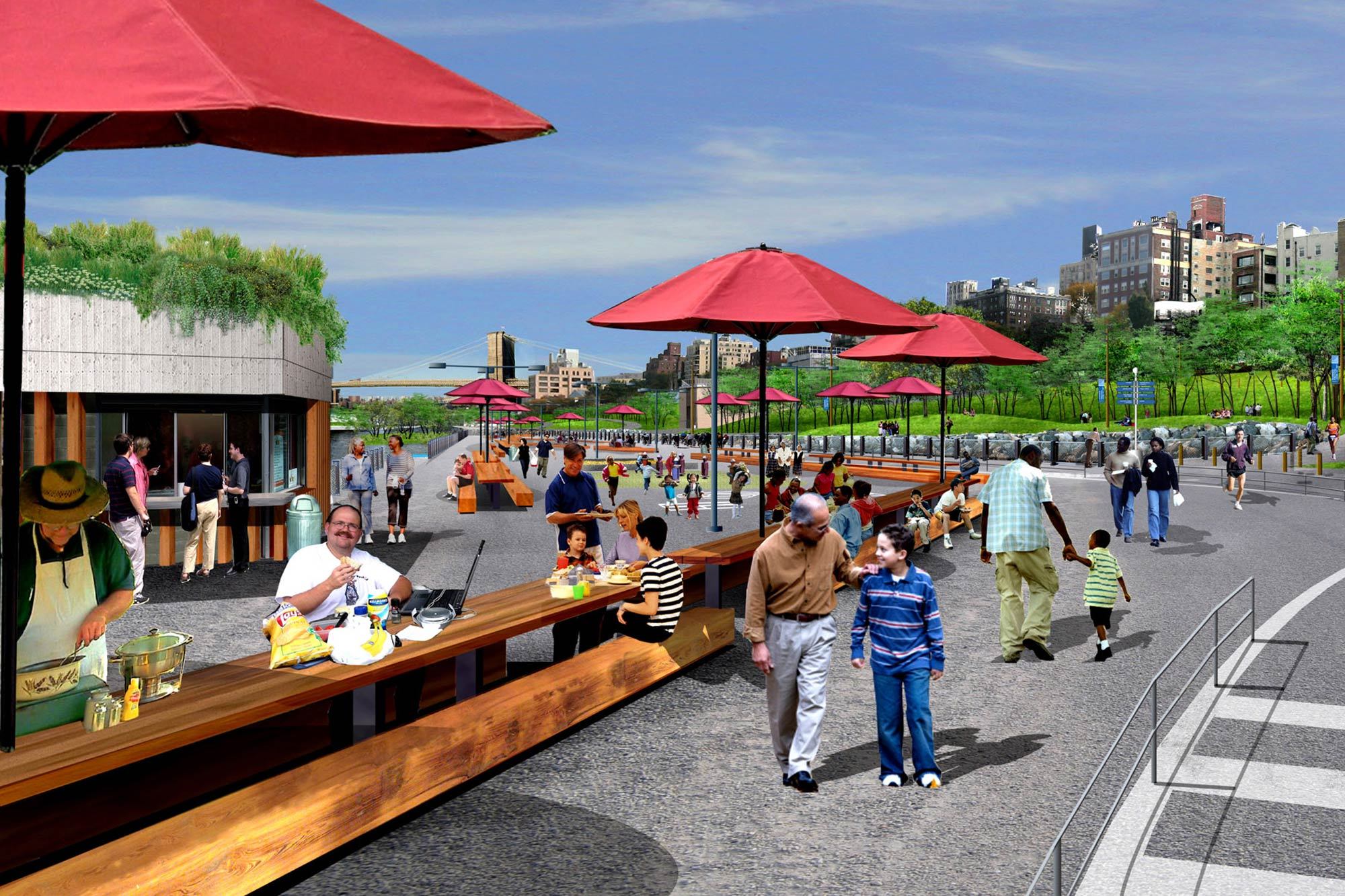 2.  Brooklyn Bike Park
 Who doesn't love a little bike or board action out on the half pipes?! The Brooklyn Bike Park is located in Williamsburg Brooklyn, NY. The bike park has bikes, boards and even protective gear for all ages. You can definitely bring your own equipment if you prefer but if not the staff is always helpful in getting the right gear you need for the adventure. BKBP has the lowest cost or no cost at all for admission and for bike rentals. Get out, suit up, put your helmet on, prep your wheelies and have an awesome time at this hidden gem. 
3. Brooklyn Academy of Music
Another favorite in Brooklyn if you love anything that has to do with film, theater, events, dance or music then you should really check out the Brooklyn Academy of Music. This venue is a nonprofit which means that it is free to go but they do sell food and beverages if you want to buy something other than that anything you want to see or attend is free. You can buy tickets online ahead of time to reserve your spot. Enjoy everything you love in your local neighborhood.
4.  Body Combat with Dodge YMCA
For all those who are active or want to take up a cardio activity outside but don't want to pay high costs for a gym membership. Attend the Body combat workout starting July 7th to August 11th at the Brooklyn Bridge Park class starts at 7 PM in the Pier 6 picnic area. The event is free to participate in this martial arts inspired workout. You can learn moves from power training, muay thai and karate. Work up a sweat and feel great while having fun outdoors. 
5. Bargemusic Music in Motion
Bargemusic is located at the Brooklyn Bridge park and it is a floating barge where people play music more so the classical style of music. There is no reserved seating and the concert lasts about one hour. Completely free to attend! For one hour you will great music and then the artists like to interact with the audience and will ask to participate in a Q & A panel after the concert. Whether you have a date or want a family friendly environment go to Bargemusic anytime during the summer.